I have been sewing since I was a child, but I started quilting in 2020. I worked on an art piece tracking COVID-19 death rates in the US for the first few months. The data kept changing over time, so there were some serious frustrations I had while making it and I'm sure that it is wildly incorrect, but it helped me get through those first few very uncertain months. Please excuse (or enjoy) my cat who loves getting in the way.
Click images for gallery view and captions.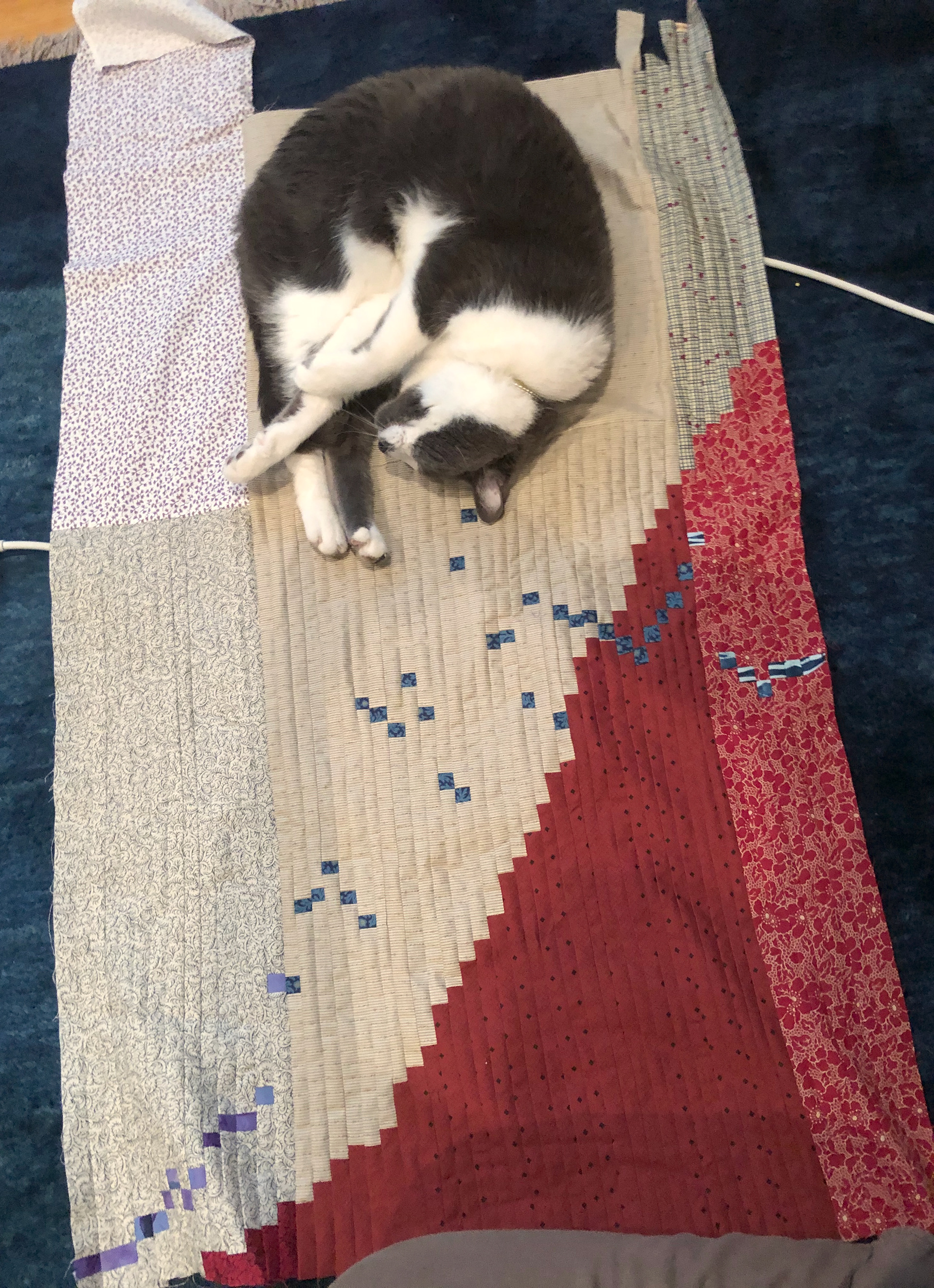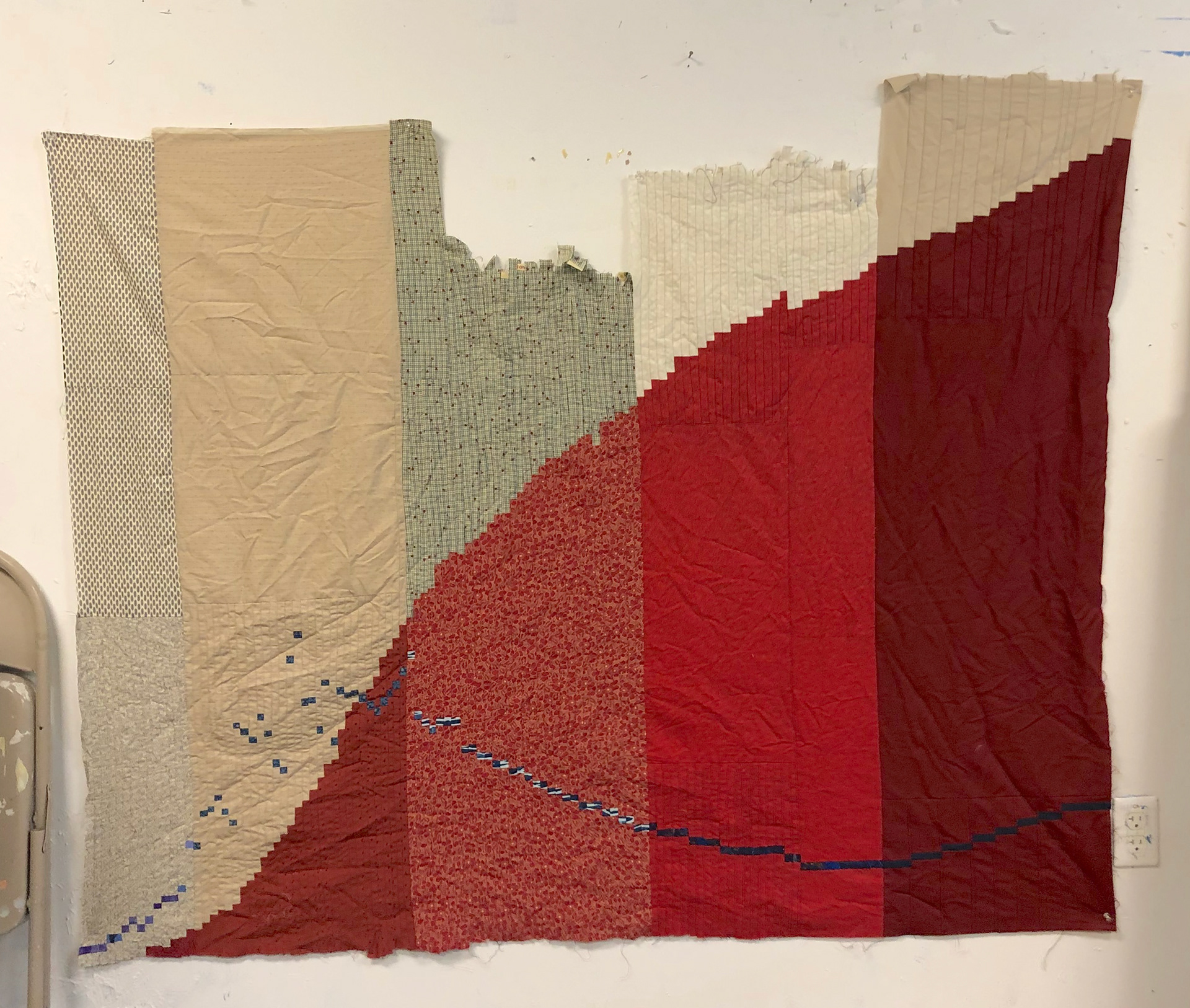 In summer of 2020 stuck in my childhood home between years at college, I embarked on my first functional quilt design. I wanted to sneakily include different gender symbols in the pixelated pattern, which was executed entirely in fabric from my mother's quilting collection.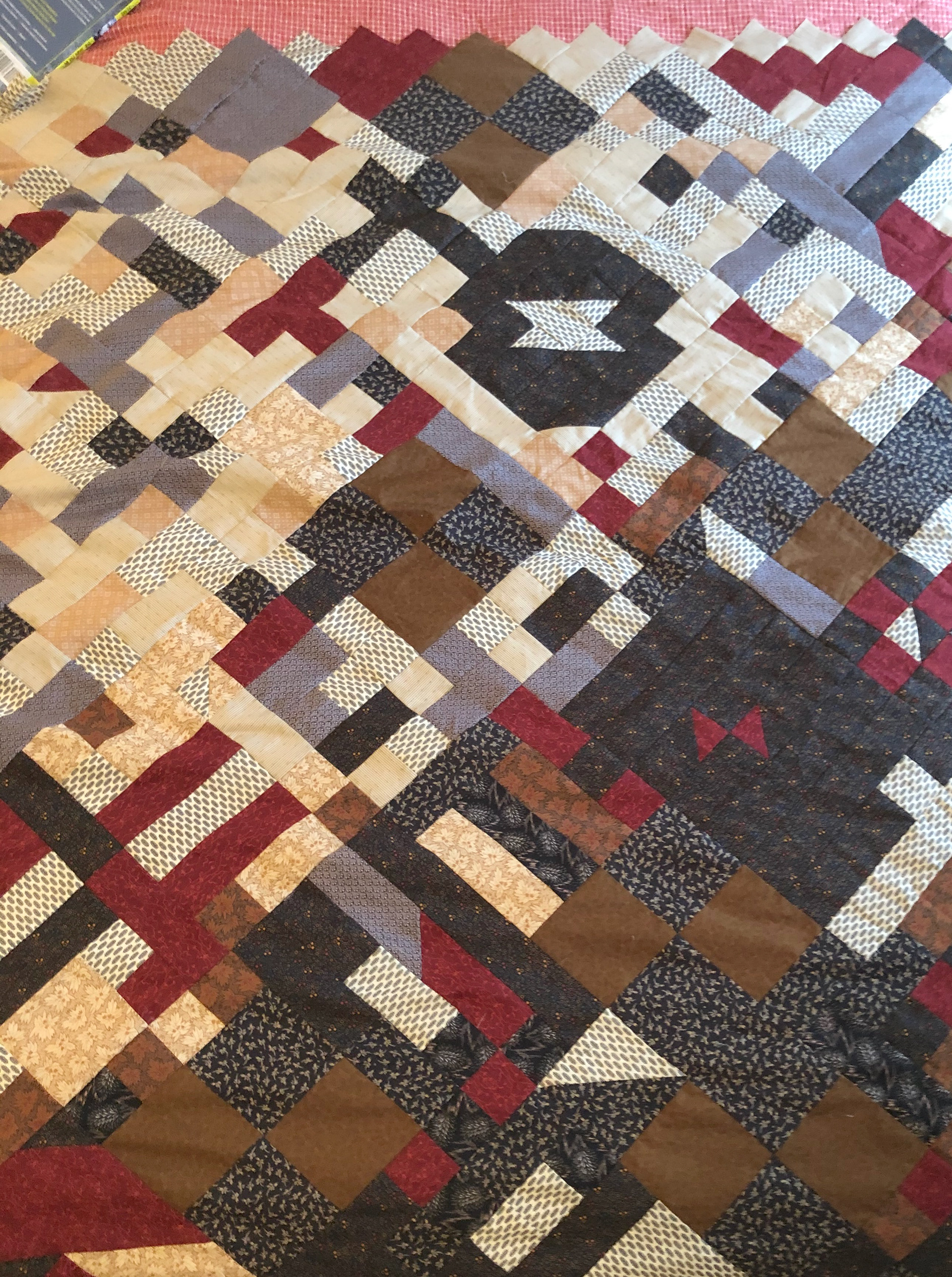 In 2022, I participated in the Industrial Sewing Intensive Program with Catalyst Connections and Protohaven. These are my final samples from the class (seam type in the captions).