Commissions and Freelance

I love working with clients to help bring their ideas to life! If you have an idea for piece of artwork or design project that you would like me to work on with you (for you or your business/organization), please take a look at my
Design Procedure
document to for an overview of my process and pricing estimates, then fill out the form below.
Some examples of what I'd love to help you make include:
- a one-of-a-kind artwork for your space or to gift to a loved one
- a t-shirt/sticker design for your business, non-profit, or community event
- cover art for your music album
- laser cut jewelry to sell at your store or as a fundraiser
- cohesive packaging and retail displays for your product
- creating an instructional zine to share your creative project
To see some examples of projects I've done before, scroll down.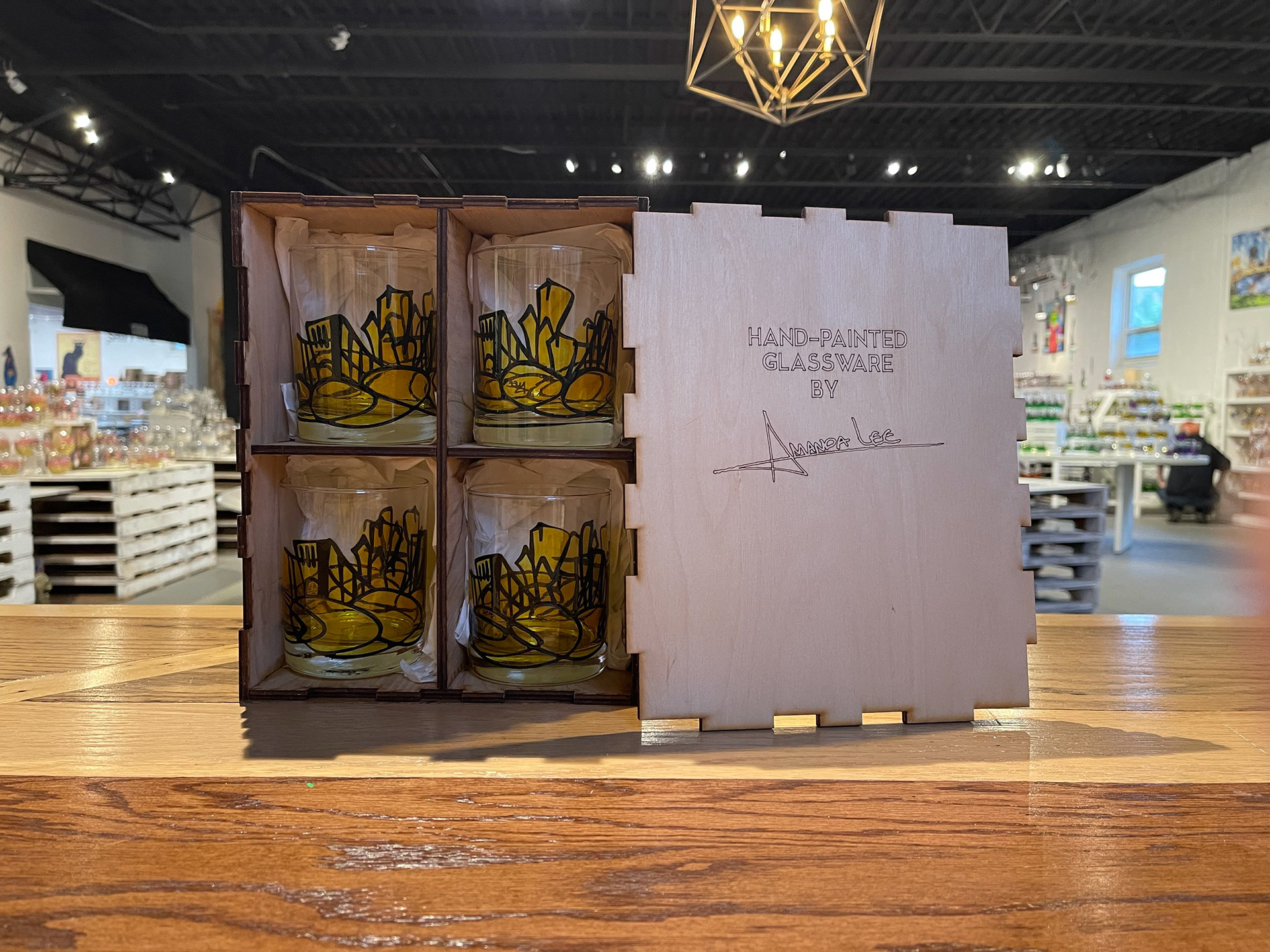 Boxes for Amanda Lee Glassware
My father and I make custom plywood packaging for
Amanda Lee Glassware
(hand painted wine and highball glasses). We work to make the process more time and material efficient in every batch. I also convert her ornament designs into laser cut blanks, which she and her staff paint!
Flux Bene Sewing Pattern Project
I helped local up-cycling fashion designer
Flux Bene
with digital illustrations for their Flughafen consumer sewing pattern instructions.
Display, Signage, and Packaging
These are some examples of